Nationwide Freight Rating System
TL and LTL Freight Rates for all points in the 48 contiguous United States
Leonard's Guide Nationwide Freight Rating System provides LTL freight rates & TL freight rates for all points in the 48 contiguous United States. It can be used for quoting, billing, auditing, negotiating agreements, to find and profile carriers who service your origin/destination, and more. Available on CD-ROM or downloadable directly to your Windows PC.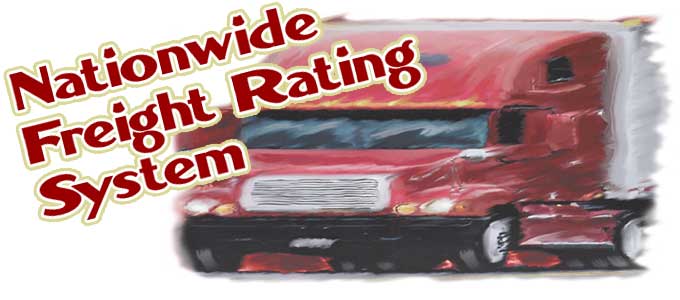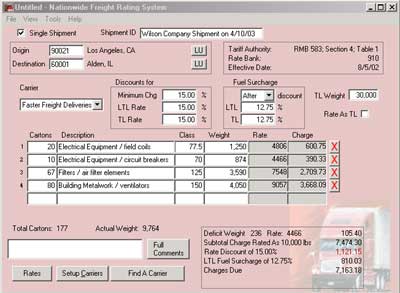 Determine the total freight charge including discounts and surcharges!
Calculate Freight Rates
Audit Freight Bills
Determine Minimum Charges
View Entire Rate Bank
Zip Code / City Lookup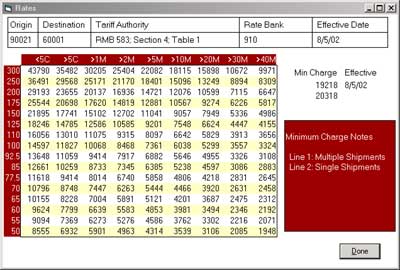 VIEW THE ENTIRE RATE BANK
Display the complete rate bank for all classes and minimum charges, class rates from 50 to 300, and weights to a max of 40,000 pounds. Apply single shipment charge, discounts or fuel surcharges for each shipment. This allows you to negotiate rates and services between carriers/shippers. Our system will automatically select the lowest rate for your shipments based on class and weight, which could save you thousands of dollars!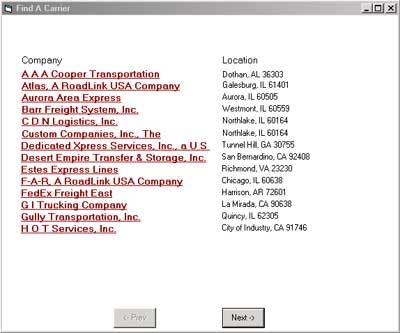 NEED A CARRIER?
The
Find a Carrier
pop-up window utility allows you to select a range of carriers providing service based on your origin or destination and view carrier profiles including detailed information on each company listed.
Leonard's Guide can customize this software to your specific marketing needs, complete with individual logos and company information, including phone numbers and address information. Contact Leonard's Guide for more information regarding this new and exciting marketing tool.

For evaluation purposes only, this software will run in DEMO MODE until registered. Upon registration/purchase you will receive a code to unlock its full functionality. To download Leonard's Guide Nationwide Freight Rating System to your Windows PC at no charge, click below.

FRsetup-08.EXE (18,403 KB)
To request your free Nationwide Freight Rating System DEMO CD-ROM, call 847-797-8101 or click below to submit a request form.

Submit request for free DEMO CD-ROM.